10 delicious keto cookie recipes that will leave you wanting more
When you are on the ketogenic diet, high carb foods such as cookies are cut out and excluded from your plate. Apart from being high in carbs, some of the ingredients that go into making this are not exactly what you'll call healthy.
One good thing about the keto diet is that it allows you to enjoy healthy and keto-friendly version of your favourite high carb foods like cookies, pizza and even tacos while remaining in ketosis.
That way, you improve your health and lose weight without missing out on your favourite foods. If you want delicious keto cookies to satisfy your sweet tooth even on keto, then look no further.
Here are 10 delicious keto cookie recipes that taste like heaven and will keep you coming back for more.
1. Keto chocolate chip cookies
This is for when you want a simple, effortless and yet still absolutely delicious keto cookie to enjoy yourself or even share with your family. Then these keto chocolate chip cookies will do the job.
They are made with almond flour which is better than making them with plain wheat flour and are among the simplest keto cookies you can make.
Get the recipe at Mysweetketo
2. Cinnamon Coconut Peanut Butter Cookies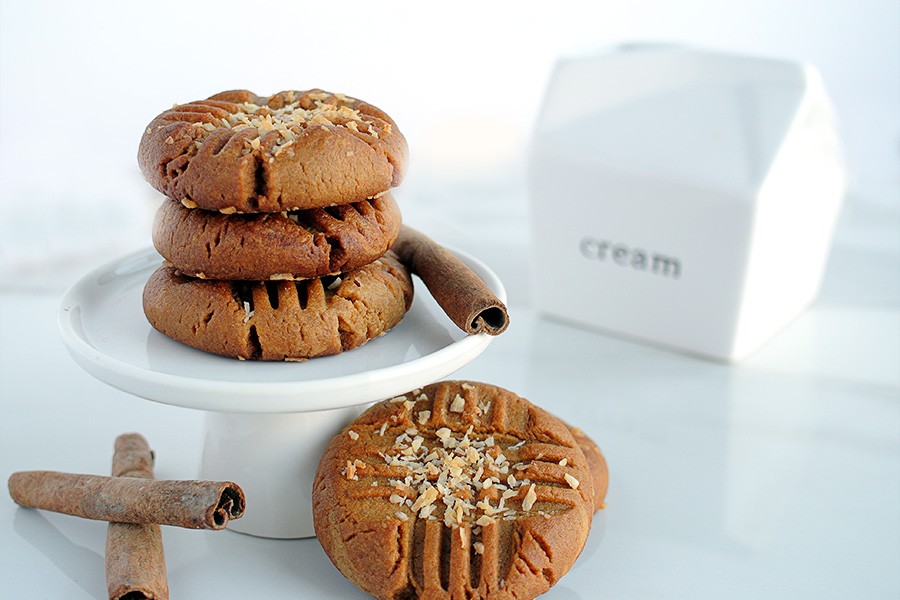 If you are a fan of peanut butter cookies then you'll definitely love these cinnamon coconut peanut butter keto cookies. Very simple and easy to make and are quite nice option when you run out of almond flour.
The cinnamon coconut combination adds both a nice spicy flavour and good texture to the cookies.
Get the recipe at Tasteaholics
3. Low Carb Coconut Chip Cookies
Still on coconuts, you'll definitely enjoy trying these low carb coconut chip cookies especially for dessert. Plus, they are made with cacao nibs which add texture and crunchiness to them.
Although they come out a little bit bitter, they are nutrient rich and perfect to snack on after a long day or just enjoy with the family.
Get the recipe at Ruled.me
4. The 5-Ingredient Keto Chocolate Cookies
Yep. You just need only 5 ingredients to make these keto chocolate cookies to satisfy your cravings for chocolate. You can enjoy some with your coffee and even freeze the rest for later.
These crispy treats are also nutrient rich so you know you are enjoying some real good and healthy chocolate cookies
Get the recipe at ketodietapp
---
---
5. Dairy free gluten free pumpkin cookies without eggs
When the spirit of Halloween comes around, it's always a great time enjoy some pumpkin cookies. Or maybe you're just a natural pumpkin lover. These gluten free keto pumpkin cookies will do just perfect.
Even though pumpkin is a high carb food, you can still enjoy using some pumpkin puree to make these cookies and the best part is, they are only 1g of net carbs per serving. Plus, you don't actually need eggs to enjoy these.
Get the recipe at low carb yum.
6. Keto pecan crescent cookies
If you love pecans, then hopefully you can still enjoy them in the form of these keto pecan crescent cookies. Absolutely delicious and easy to prepare, they are good for whenever you want to chill out.
You can decorate them with some nice vanilla frosting thinned out with a little milk. They'll definitely keep you coming back for more.
Get the recipe at all day I dream about food
7. Quinoa Coconut Mango Breakfast Cookies
A good way to enjoy some mango cookies on keto without falling off ketosis. These quinoa coconut mango cookies are great for early mornings when you are on the go. Or for when you just want something simple yet delicious.
And if you want to enjoy some extra for later, you can refrigerate them for up to 2 weeks.
Get the recipe at healthfulpursuit
 8. Low carb keto shortbread cookies
These low carb keto shortbread cookies are entirely sugar free and have a nice crumbly texture you are sure to love. Also easy to prepare and deliciously rich in coconut butter.
Just a few simple steps and you can enjoy them as they melt in your mouth, especially with a nice hot cup of coffee.
Get the recipe at sugar free Londoner
 9. Hazelnut flour keto cookies
These wonderful hazelnut flour keto cookies only need 5 ingredients to get the show going. Crunchy on the outside and soft and fluffy on the inside, they make the perfect snack for any time.
These keto cookies make up the perfect delicious, yet simple and hassle free treats.
Get the recipe at low carb yum
10. Lovely Fragrant Keto Cookies
These sugar free keto friendly cookies are just awesome. You can enjoy them with your family and even kids tend to love them
With the right blend of cocoa, almonds and coconut flour along with other ingredients, you'll be enjoying a delicious keto friendly cookie that will keep you smiling.
Get the recipe at my sweet keto
So as you can see, you can enjoy some of the best cookies in a keto friendly way. For more delicious keto recipes to help you enjoy the fat fueled lifestyle, check out our other recipes and recipe collections here.
---
Get the best of Easy, Delicious Fat-burning Keto Desserts
For the best of easy, simple and delicious dessert recipes to help you lose weight on keto, check out the Keto Desserts in 5
30 delicious keto dessert recipes
5 ingredients per recipe
Maximum of 5g net carbs
5 simple steps per recipe
All macros calculated
Enjoy easy yummy dessert recipes that help you burn more fat
Check out the Keto Desserts in 5